Portrait of local singer/rapper Shigga Shay
I was recently commissioned by NLB to photograph some artists for their Music.Sg project. It was a great opportunity to meet many local artist and Shigga Shay was one of the first few I shot.
The day before this shoot, I actually had to message him multiple times due to some scheduling issues but he was incredibly patient about it. Even when the messages were sent at 12am, then 2am.. and then 6am. Ah, the sleeping schedule of a creative. As it turns out, good thing it wasn't a morning shoot or the both of us might have gone for it without sleep!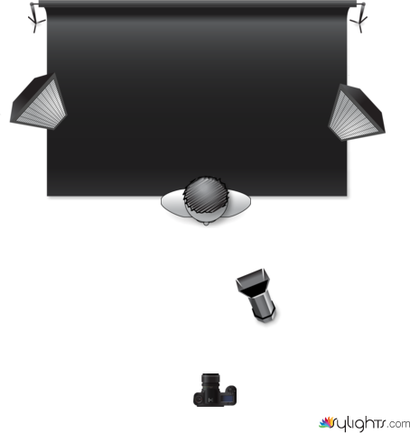 For this image, I used a strobe light in the front with a barndoor modifier. The barndoor had it's left and right doors closed in so that it was a vertical light that came through it. He had to stand quite a distance away from the backdrop just to make sure no light would spill onto the background. Behind him, I then added two strip lights with grids to separate him for the background and viola! Hope you guys like the results, let me know what you think! (: