Yay cover!
This spread was SO much fun to shoot. I had a great time working on this shoot with some truly awesome people! Location wise, my all girl power team and I just kinda went around East Village, photographing at whichever spots we were allowed to. Naturally, the shots in this fashion editorial were done in natural light (did you get the pun? lol) as I couldn't handle running around while lugging lights. Thank God it somehow worked out really well though, was especially surprised how nice the lighting was in the laundromat and shopping mart!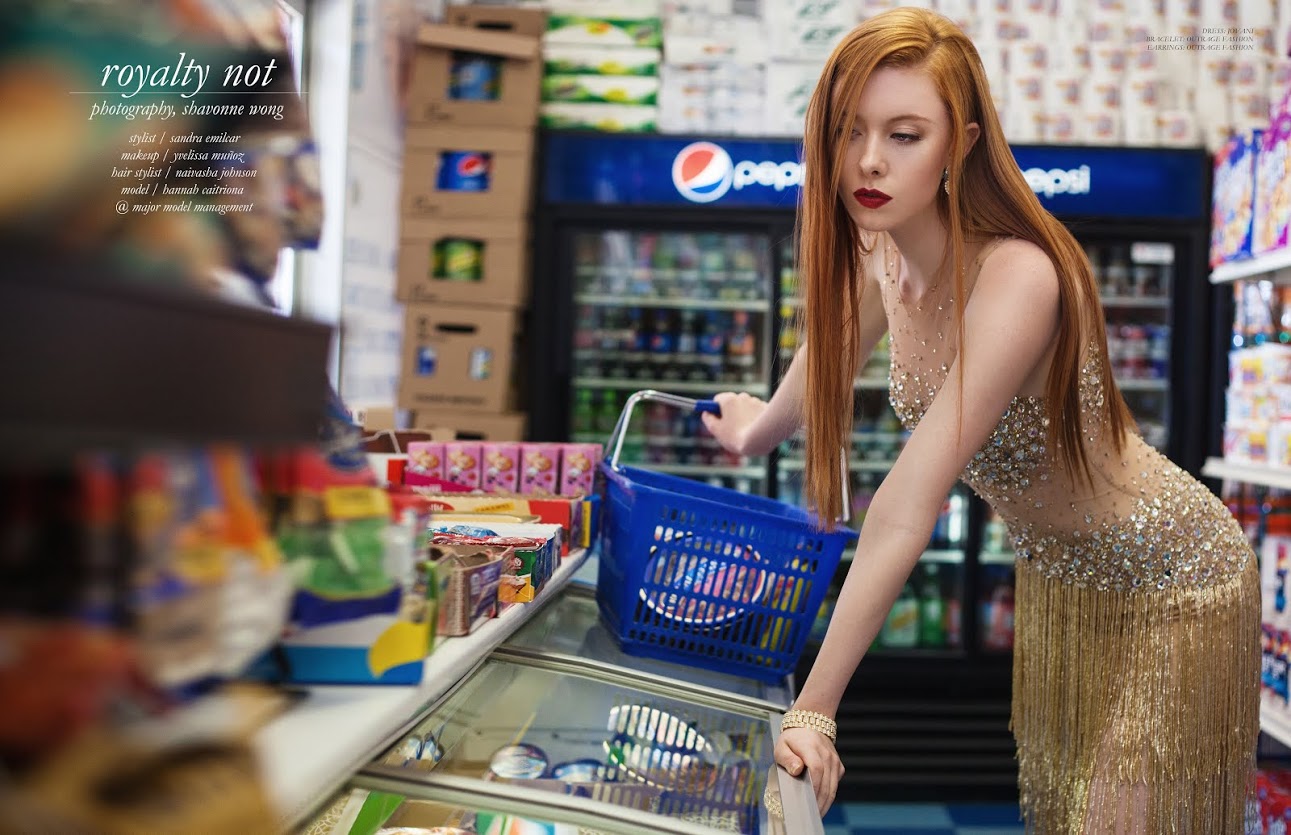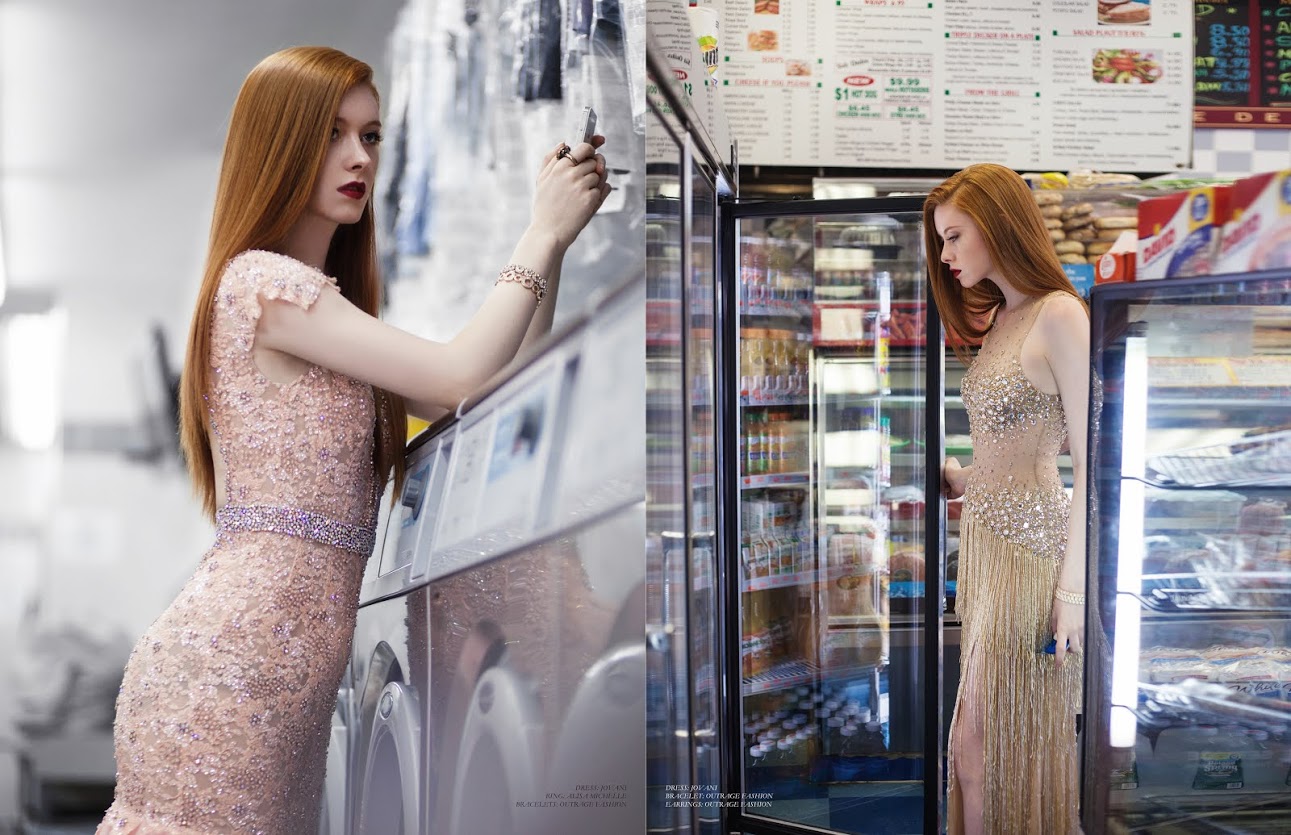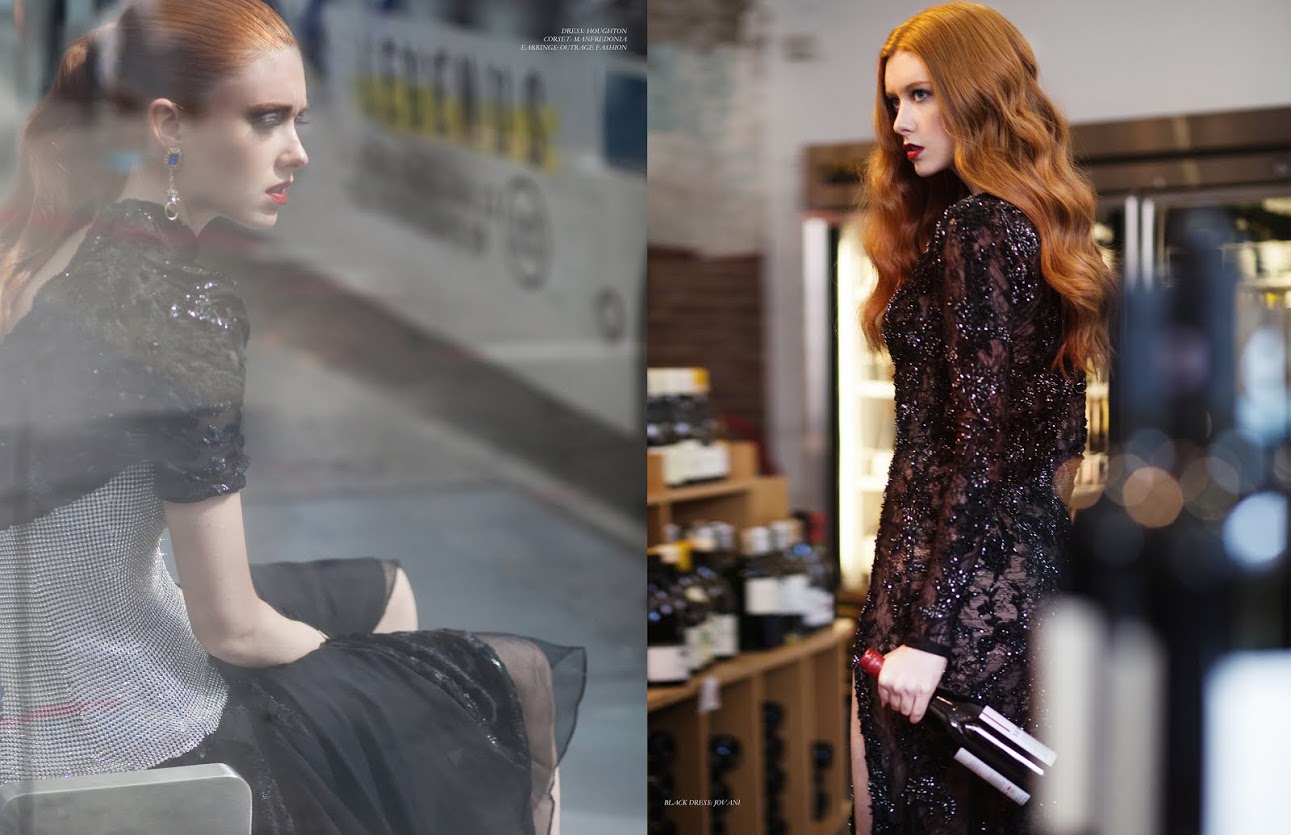 When casting for this shoot, I specifically told the booker I needed a model who was professional enough to deliver under any awkward situations. Hannah did such an incredible job! The whole shoot was a little rushed as the stylist had only limited time but I was able to get the photos I need really quickly. That's a model who delivers! The rest of my team were amazing as usual. I was really last minute about planning this shoot cause, well, yeah. Good thing they were just THAT good! :D
Photographer: Shavonne Wong/Zhiffy Photography
Stylist: Sandra Emilcar
Makeup: Yvelissa Muñoz
Hair Stylist: Naivasha Johnson
Model: Hannah Caitriona /Major Model Management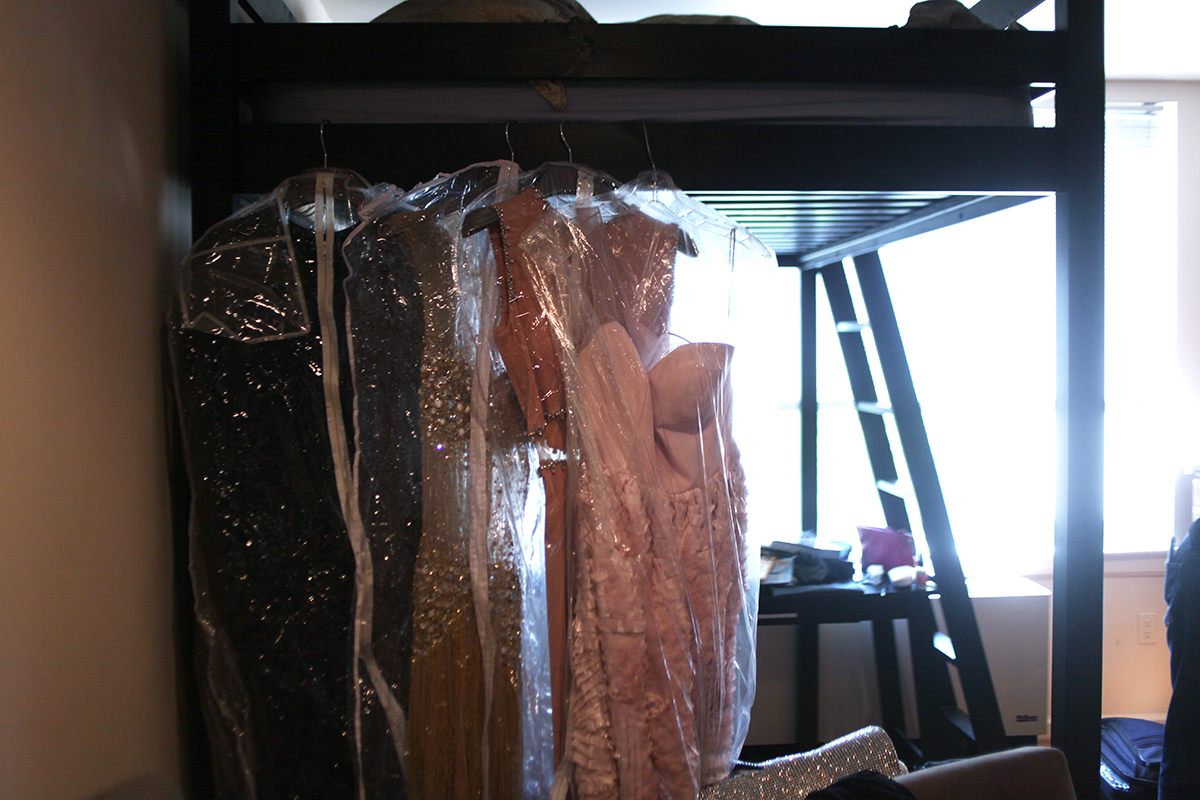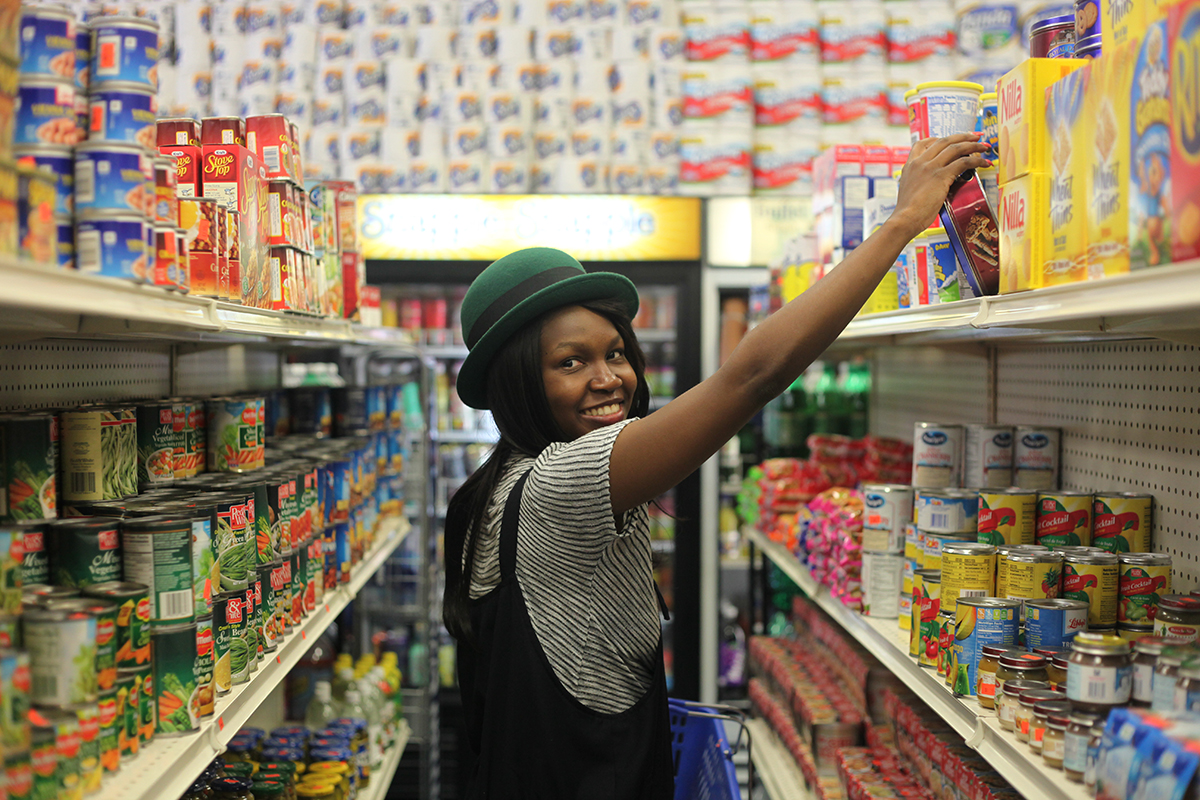 Hanging dresses in my friend's apartment
Stylist decided to do some grocery shopping during the break!
Fashion editorials always look a lot more glamorous than they really are!